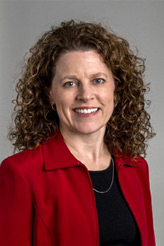 Patent Agent
(512) 347-1611 x19
mlettang@ipaustin.com
vCard

Area of Practice
Professional Background
Education
Admissions
Memberships



Area of Practice
Ms. Lettang focuses her practice on the preparation and prosecution of patent applications, patent portfolio management and patent analysis. The technologies she has worked on include semiconductor fabrication and equipment, integrated circuit design (particularly micro electro-mechanical system (MEMS) circuits and magnetic random access memory (MRAM) circuits), bioassay diagnostic instrumentation, microbial disinfection devices, biodiesel production, petroleum drilling operations, plating chemistry and equipment (both electrical and electroless), metal extraction, medical instrumentation, transmission and engine systems, biotech and coating applications, watercraft devices, data and communication systems, software for a variety of applications, as well as various mechanical and electrical devices.
In addition to being well versed on U.S. patent law, she has prosecuted applications in several foreign jurisdictions, including Australia, Brazil, Canada, China, Costa Rica, Europe, India, Indonesia, Israel, Japan, Malaysia, Mexico, Panama, and Russia. Such vast exposure has given her unique knowledge of strategic and pragmatic filing practices on a per country basis.
Professional Background
Ms. Lettang has over 14 years of experience as a patent agent preparing and prosecuting patent applications. During that time, she has had the great fortune to work on a large number of technologies. She loves the opportunity to learn a new technology and its market and she relishes in trying to obtain patent protection of highest commercial value possible for clients. She has experience working with a variety of companies, from Fortune 500 companies to emerging start-ups. She particularly enjoys helping companies understand the process of obtaining patent protection and aiding in the growth of a strategic patent portfolio.
Before joining Egan, Peterman, Enders & Huston, Ms. Lettang worked as a patent agent for Daffer McDaniel LLP and Conley Rose PC. Prior to entering the intellectual property field, Ms. Lettang worked in the manufacturing field for 3M Company and Square D Company, specifically as a co-operative engineer for medical device development and manufacturing, a process engineer for lithographic printing plate manufacturing lines, a process engineer for electrical and electroless plating lines and an environmental compliance coordinator.
Education
Iowa State University, Chemical Engineering B.S. 1995
Admissions
United States Patent and Trademark Office
Memberships
Austin Intellectual Property Law Association
Austin Women in IP